Congratulations, graduates! Here is everything you need to know about the 2021 December commencement ceremony.
---
Concordia University Wisconsin will host a commencement ceremony for undergraduate and graduate students on Saturday, December 18 at 1:30 pm in the R. John Buuck Field House.
Over 450 graduate and undergraduate candidates will participate in the ceremony.
The stream will start 5 minutes before Commencement begins.
Commencement is an exciting time to celebrate all of God's blessings associated with earning a degree and recognize the significant accomplishments of our graduates. With this in mind, graduating students are required to remain seated until all graduates have been given their well-deserved recognition and the ceremony ends.
Tickets are required.
Baccalaureate Ceremony
A Baccalaureate Ceremony will take place at 10 am in the Chapel of Christ Triumphant.
At CUW, the baccalaureate ceremony is a Christian worship service with hymns, scripture lessons, a message, prayers, and special recognitions. It is an opportunity for our Christian community to celebrate all of God's blessings associated with higher education and the earning of a degree. It is also a time to recognize and to thank God for all our vocations, what we do in our various careers to honor and to serve our Creator and Redeemer.
The CUW campus COVID policy will be in effect at commencement. Masks are required in all gathering spaces, including the Field House and Chapel. Graduates will be able to remove masks briefly to have their pictures taken during the ceremony.
Commencement speaker
Charlotte John-Gómez
President and Chief Operating Officer, Siebert Lutheran Foundation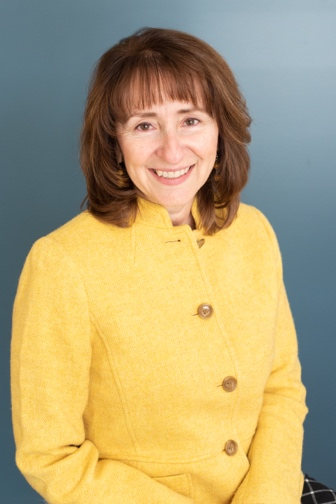 Charlotte John-Gomez joined Siebert Lutheran Foundation in 2018 as its President. She oversees all of the Foundation's operations, serves as the face and spokesperson for the Foundation, cultivates partnerships with grantees and others to increase impact, leads Siebert Serves, and works with the Board to strategically drive investment in the Lutheran community. Charlotte has over 25 years of community development experience and was drawn to Siebert by its impactful work for God and the ability to live out her faith as a servant leader.
Prior to joining Siebert, Charlotte was the Wisconsin Director of Community Planning and Development (CPD) for the U.S. Department of Housing and Urban Development (HUD). She administered more than $100 million annually in HUD's CPD grants for the State of Wisconsin.
Her professional development initially began as a U.S. Peace Corps volunteer in the Dominican Republic, where Charlotte gained valuable experience working with residents and businesses at the grassroots level. Here she discovered her passion for working with the community to create tangible change. After the Peace Corps, Charlotte worked for the Milwaukee Common Council assisting policy makers in developing new community initiatives and evaluating the outcomes of existing programs. Her desire to return to community development at the grassroots level led Charlotte to become the Executive Director of Layton Boulevard West Neighbors (LBWN) in 1999. Over 16 years, Charlotte cultivated numerous community partnerships and leveraged more than $40 million in neighborhood investments, while also growing LBWN as a model community development organization before transitioning to her role at HUD.
Charlotte has a Master's Degree in Public Administration, a BA in Spanish, and a Certificate of Latin American Studies from University of WI-Milwaukee. Her top 5 strengths include: Developer, Input, Positivity, Ideation, and Arranger. Charlotte formerly served as Council President of her church council and is a current member of her church's endowment committee. She loves reading, traveling, hiking through nature, and spending time with her husband and two daughters.
Student Speaker
Melvin Beversdorf
Master of Science in Education Administration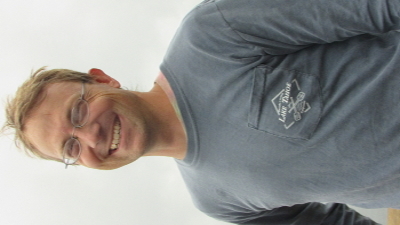 Melvin Beversdorf is a graduate of the educational administration master's program at Concordia University. The son of a pastor, Melvin is the 4 th generation of Lutherans to sit in the pews of Our Father's Evangelical Church in Greenfield Wisconsin where he currently serves as a teacher.
As his father was called to serve in different places, some of Melvin's unique life experiences include growing up in the Philippines, Wisconsin, Texas, Indiana, and Pennsylvania, and spending a year in Germany as a high school senior exchange student.
Melvin is married to Jaclyn and father to 8 children. A man of many talents and gifts, he is a storyteller, playmate, writer, carpenter, musician, outdoor enthusiast, coach, director, and teacher.
For complete commencement ceremony details, visit here.
—
If this story has inspired you, why not explore how you can help further Concordia's mission through giving.