The William C. Ackmann Memorial Athletic Hall of Fame honors the most celebrated athletes of Concordia University Wisconsin. Each year we proudly induct exceptional CUW faculty, staff, students or alumni into the Hall of Fame for their contributions to CUW Athletics Department.
---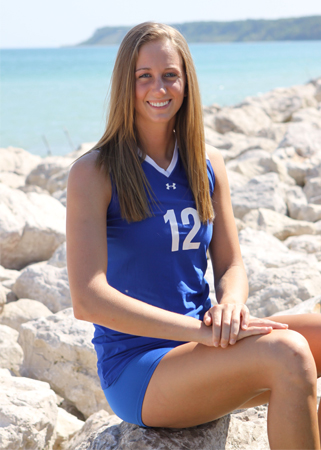 Stephanie Boehm ('11)
Stephanie Boehm had an impressive career as a multi-sport athlete, culminating in AVCA All-America Honorable Mention for her efforts on the volleyball court. She was a three-time All-Northern Athletics Conference first team honoree, as well as being named to the NAC all-freshman team. She guided the Falcons to a NAC regular season title during her senior year in 2010 and put together an 83-45 overall record and a 38-10 record in league play. The talented athlete also skated for the women's hockey team, helping build the program from the ground up, winning 13 games during her final year.
"From the first day on campus, Steph worked daily to improve herself as an athlete and a person. Often when someone is an All-American, people will say they deserved it. Steph did not deserve to be an All-American, she earned that right through hard work, dedication, and commitment to get better." Coach lngman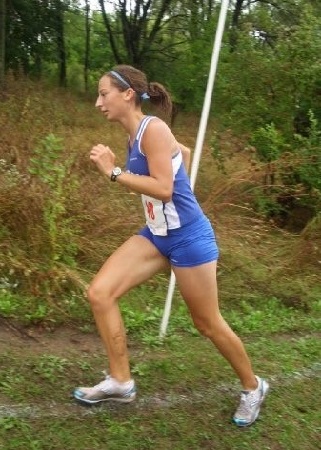 Dr. Samantha Gries ('11)
Samantha Gries was an outstanding runner for women's cross country and a track & field athlete during her four years as a Falcon. She helped her teams win nine conference titles – three Cross Country, three-consecutive indoor track & field, and three-consecutive outdoor track & field NAC titles. The exceptional athlete ran her way toAll-NAC honors in cross country three times and won the individual title in 2009 after besting the field by 18 seconds. Gries was named NAC track athlete of the meet for the indoor championship three times (2011, 2010, 2009). She won eight individual titles, and set the conference record for the indoor 5,000-meter run in 2010 with a time of 17:48. In addition, she earned NAC track athlete of the meet for the outdoor championship twice (2011, 2009) and won a combined eight outdoor individuals races. In 2010 she set the conference record for the outdoor 5,000 (17:55), the 3,000 Steeplechase (11:49), and the 10,000 (37:05).
"Samantha was truly one of the greatest distance runners I have had the opportunity to coach. It takes a special kind of athlete to allow themselves to suffer to such a great extent so they can become as great as they can be. This is the type of athlete Samantha Gries was. Samantha had this monster inside her that pushed her to the highest levels of athletic achievement. Coaching Samantha was one of the greatest life experiences I have had. She is that special." Coach DeLap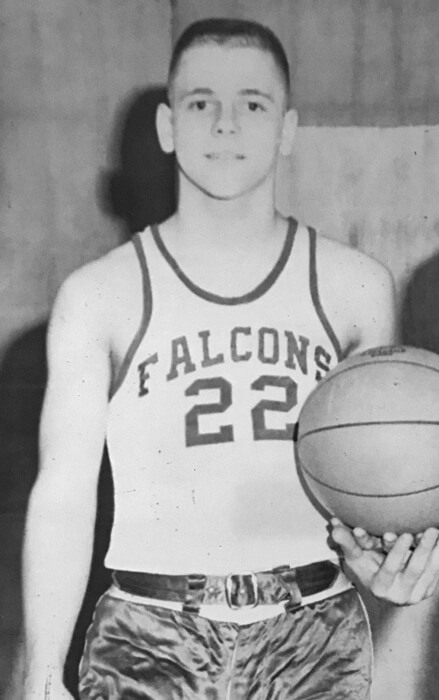 Mark Kretzmann ('64)
Mark Kretzmann competed four years for Concordia High School from 1961-64 and helped the basketball team win multiple championships. He graduated from Concordia High School in 1964 after playing two years of junior varsity and two years of varsity basketball. Those four teams compiled a record of 55-17. As a point guard he was named varsity MVP in 1963 and captained the team in 1964. Kretzmann scored a career-best of 34 points in a 1964 game. He led the varsity team to back-to-back championships at the Lutheran Invitational Tournament and was named to the All-Tournament team on both occasions. Off the court, he was student-body president in 1963. Before retiring, he worked as a researcher for the Japan External Trade Organization for 37 years and as a Japanese contract interpreter for the U.S. State Department.
"Mark was an outstanding point guard for Concordia High school. His strong ball handling skills along with his quick drives to the basket and his accurate long-range shooting made him a triple offensive threat. Mark won MVP awards on several occasions and was elected team captain." Coach Finke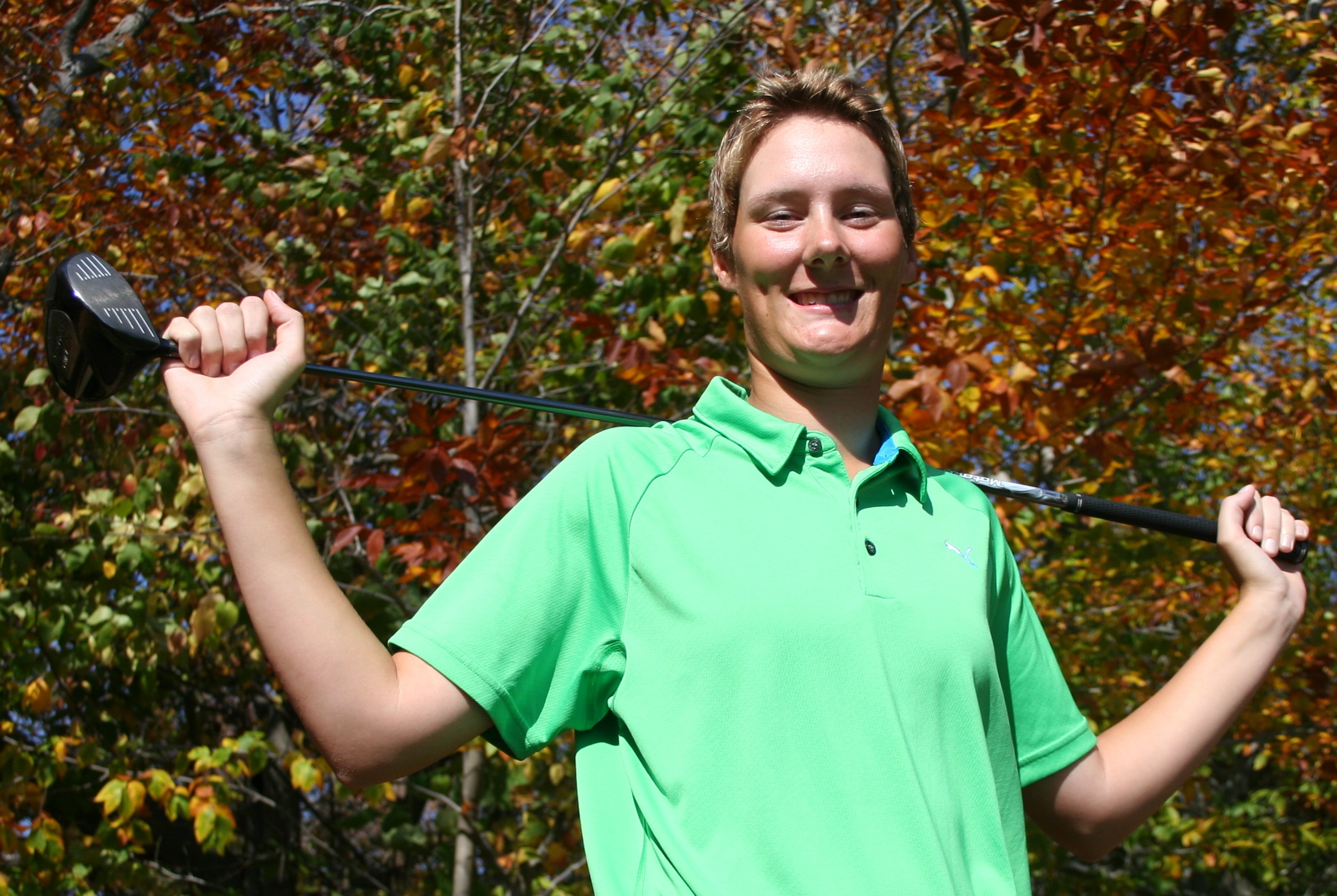 Muriel McIntyre ('12)
Muriel McIntyre is considered one of the greatest women's golfers in school history, having won Northern Athletics Conference player of the year honors four times. She won 21 tournaments and twice helped lead the Falcons to NAC women's golf championships during her four-year career. The righty has the lowest scoring average in school history at 81.4 and holds three conference scoring records. McIntyre was named the CUW female athlete of the year during her senior year and was also a four-time All-NAC honoree. The gifted athlete also played hockey for four years, primarily as a defenseman, helping the team to its most successful season in 2010-11 with 13 victories.
"When you are an exceptional athlete and as dominate as Muriel was in golf, it is very hard to be liked by the competition. However, this was not the case for Muriel, as she was not only a friend of her teammates but also a friend to many of her competitors. Having young kids, if I was going to show them how a role model athlete, Muriel would be that person. When I think back at the four years Muriel was at CUW, it was an honor and a privilege to watch her develop into the person she is today. She is a tremendous athlete but more importantly a wonderful person." Coach Ingman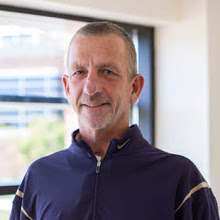 Thomas Weber
Tom Weber is one of the most successful coaches in Concordia Wisconsin history, leading the men's tennis program to 14 conference titles and 178 victories. During his 16 years, he coached dozens of players who won individual and doubles titles. Of the many impressive feats his teams accomplished during his tenure, one that stands to the forefront is going undefeated in conference play 12 times, including eight consecutive seasons. Weber was named conference coach of the year six times and he coached six conference Player of the Year honorees. On four occasions his teams won the conference tournament championship and advanced to the NCAA Division III tournament.
"Coach Weber was able to provide a balance of fun and success for many CUW tennis players. I made my best friends while playing under Coach Weber's leadership, and I have awesome memories of playing in conference championships, spring break trips, and practices. Coach Weber has to be one of, if not the most, successful coach throughout CUW's rich athletic history. He is well-deserving and sets a standard for all coaches to strive for through his past success and present induction into the CUW Hall of Fame." Coach Anschutz
—
If this story has inspired you, why not explore how you can help further Concordia's mission through giving.